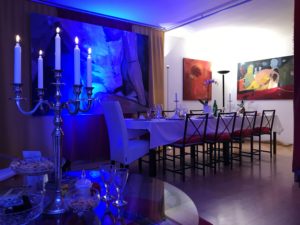 Dear Visitor of Art Gallery Susanne Rikus,
the gallery shows paintings by the international artist Susanne Rikus.

Her expressive art is created in Germany, Europe, Sardinia, Hawaii & South Africa.

She lives in Berlin and does most of her exhibition in her 4 floor art house.

She and her team is happy to help you to investe in art of the soul.

To make an appointment with Susanne, you can email or phone her:

under susannerikus@aol.com and info@susannerikus.com

phone: 0049-172.1974480

We do shipping worldwide, when you choose an artwork, we can speak about the prize and we ship it to your home.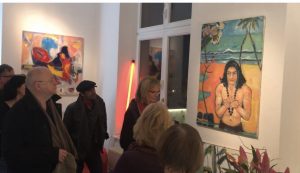 Oranienburger Str. 32

10117 Berlin

Germany

The Art Gallery team is looking forward to see you,

have a nice coffee or wine together and talk about the art and life.

with best regards

Susanne Rikus